Embroidering and Printing
We can personalise any uniforms or workwear to match your brand.
Our embroiderers give both a great finish and value for money.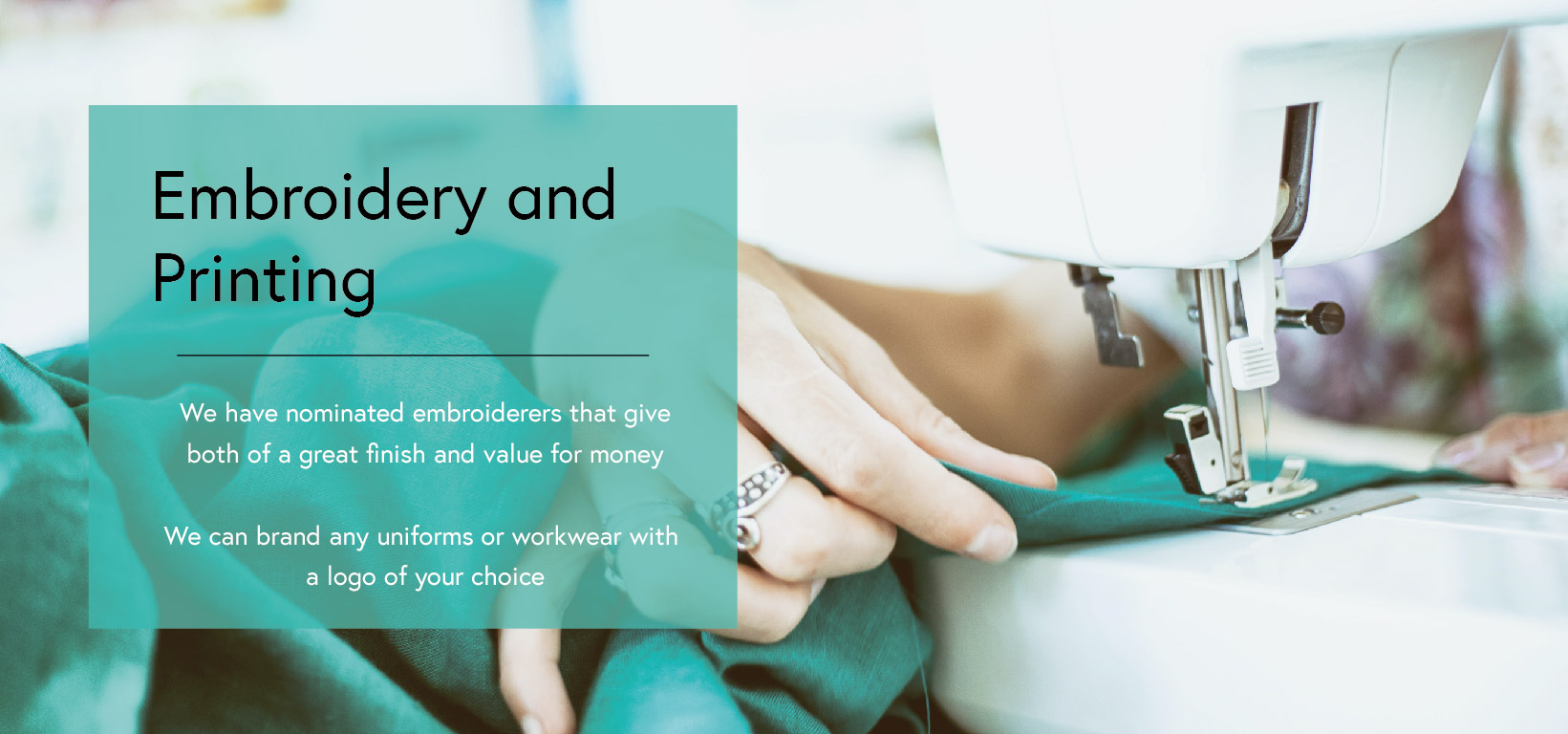 1.
Get in touch
Give us a call or complete this form to let us know what personalisation you require.
2.
Quote and proof
We will quote for your requirements, confirm the lead time and send proofs for your approval.
3.
Personalise and deliver
Up front payment is required for all personalised garments. Once received, we will personalise and deliver them to you promptly.
Over the past 50 years, we have been fine tuning our services to better support our customers and this is just one of the many ways that we do.
We are here to make the distribution and delivery of catering, cleaning and janitorial products as seamless and stress-free as possible, with a focus on accuracy and quality that's second to none.
Talk to our friendly team to find out more.