Ways to Pay
We have a whole host of payment options to help you pay in a way that works for you.
We understand that not every business works in the same way, so offering a range of ways to pay is just another way we can support you.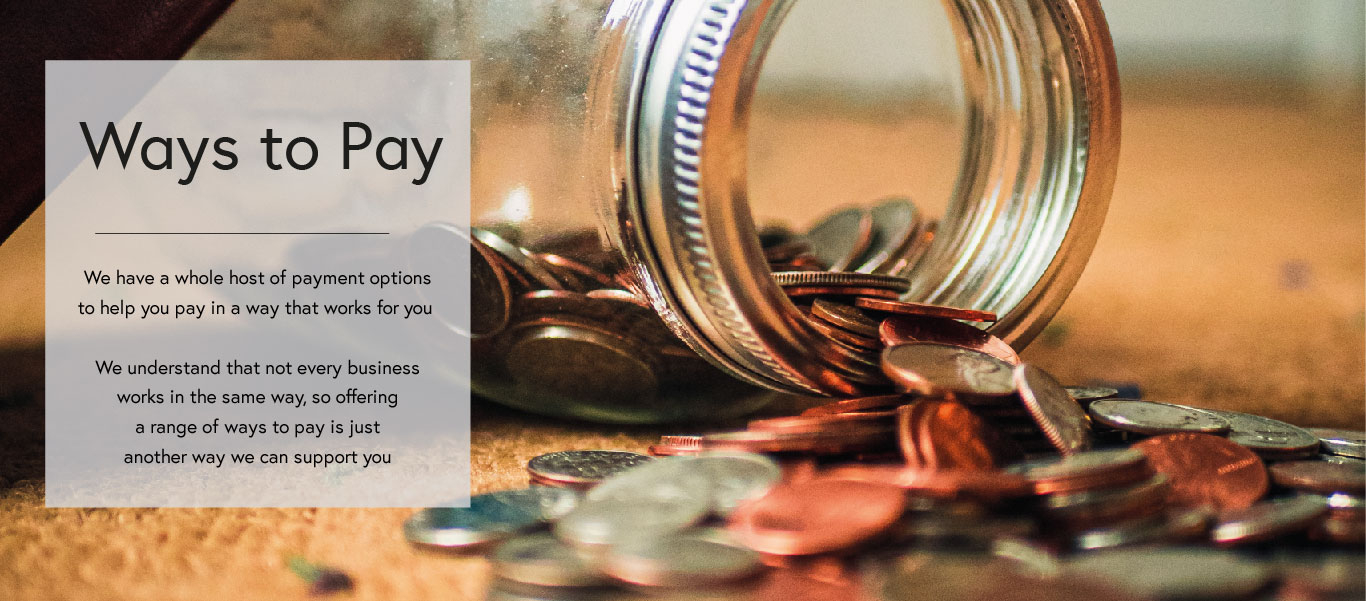 Saved Debit or Credit Card
The fastest way to pay as you go.
Whether ordering over the phone, online or on mobile, you can tell us to save your card details securely.
Every time thereafter, you can order without having to re-submit your payment details.

All the benefits of credit, with none of the hassle. We take care of the payments, so you can focus on the important stuff.
With direct debit, invoices are automatically settled on the final day of the following month. So you receive your full credit, without ever becoming overdue.
Availability subject to succesful credit application.
Settle Your Account Online
The simplest way to manage your account.
View and settle outstanding invoices at the click of a button.
Bank Transfer
Our bank details appear on every invoice and statement.
Please send remittance advice to accounts@bowak.co.uk to make sure you are credited for your payment.
Cheque
Please make cheques payable to Bowak Limited.
Cash
Available with delivery or over our trade counter.
Over the past 50 years, we have been fine tuning our services to better support our customers and this is just one of the many ways that we do.
We are here to make the distribution and delivery of catering, cleaning and janitorial products as seamless and stress-free as possible, with a focus on accuracy and quality that's second to none.
Talk to our friendly team to find out more.