Free Dispenser Installation
We have a specialist installation team which are supported by the manufacturers.
This service is free of charge, subject to minimum order.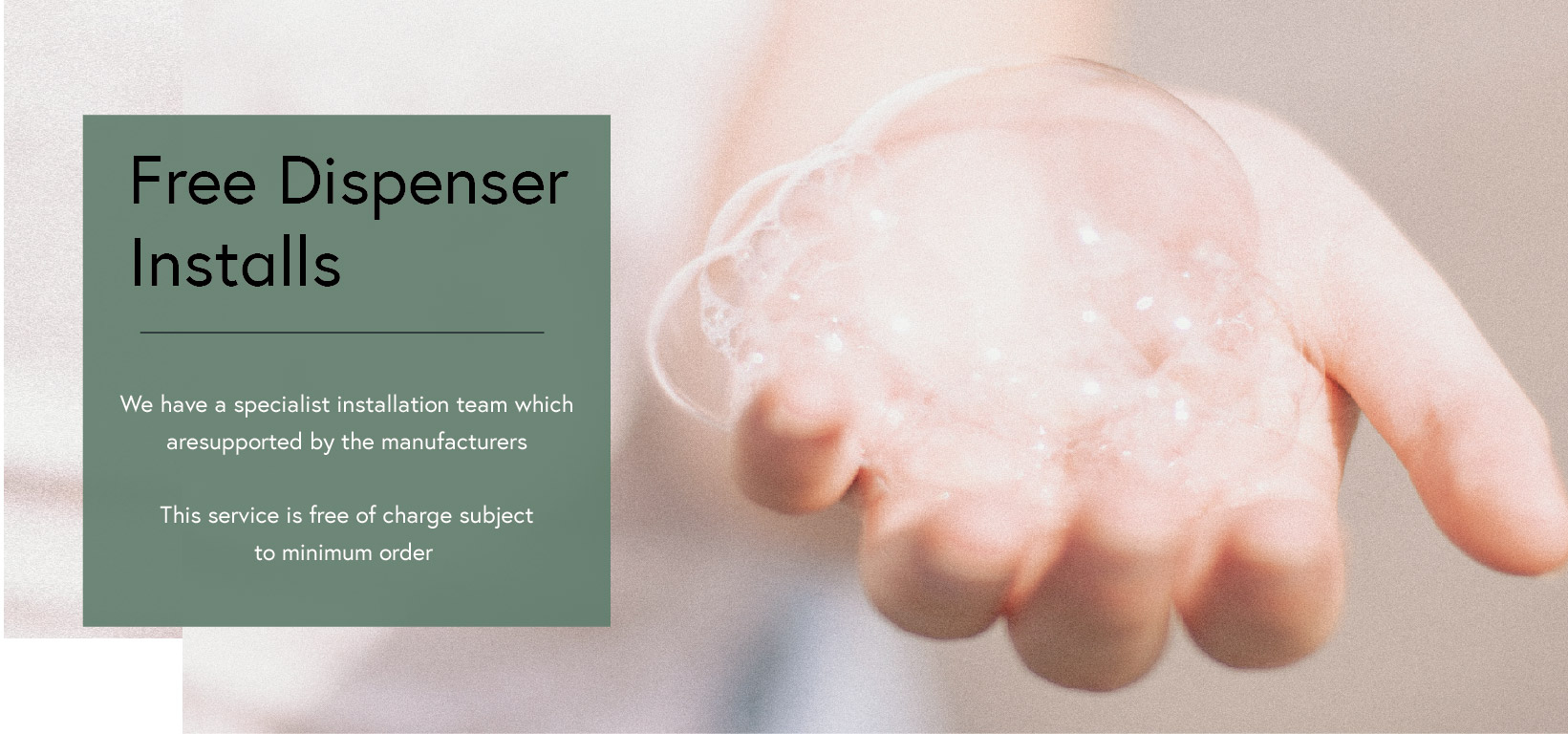 1.
Order your dispensers
When ordering your dispensers, we will ask if you would like us to install them free of charge - subject to minimum order quantities.
2.
Availability
Our installation team will contact you to check your availability and book in a date a time of your choice.
3.
Installation Day
When we arrive, just show us where you'd like us to install the dispensers and leave us to do the rest.
Over the past 50 years, we have been fine tuning our services to better support our customers and this is just one of the many ways that we do.
We are here to make the distribution and delivery of catering, cleaning and janitorial products as seamless and stress-free as possible, with a focus on accuracy and quality that's second to none.
Talk to our friendly team to find out more.