Dosing Machine Installation
We can install a dosing machine to make things easier when washing bulk loads.
The dosing pumps are designed to make precise measurements of each product which can be tailored to your needs.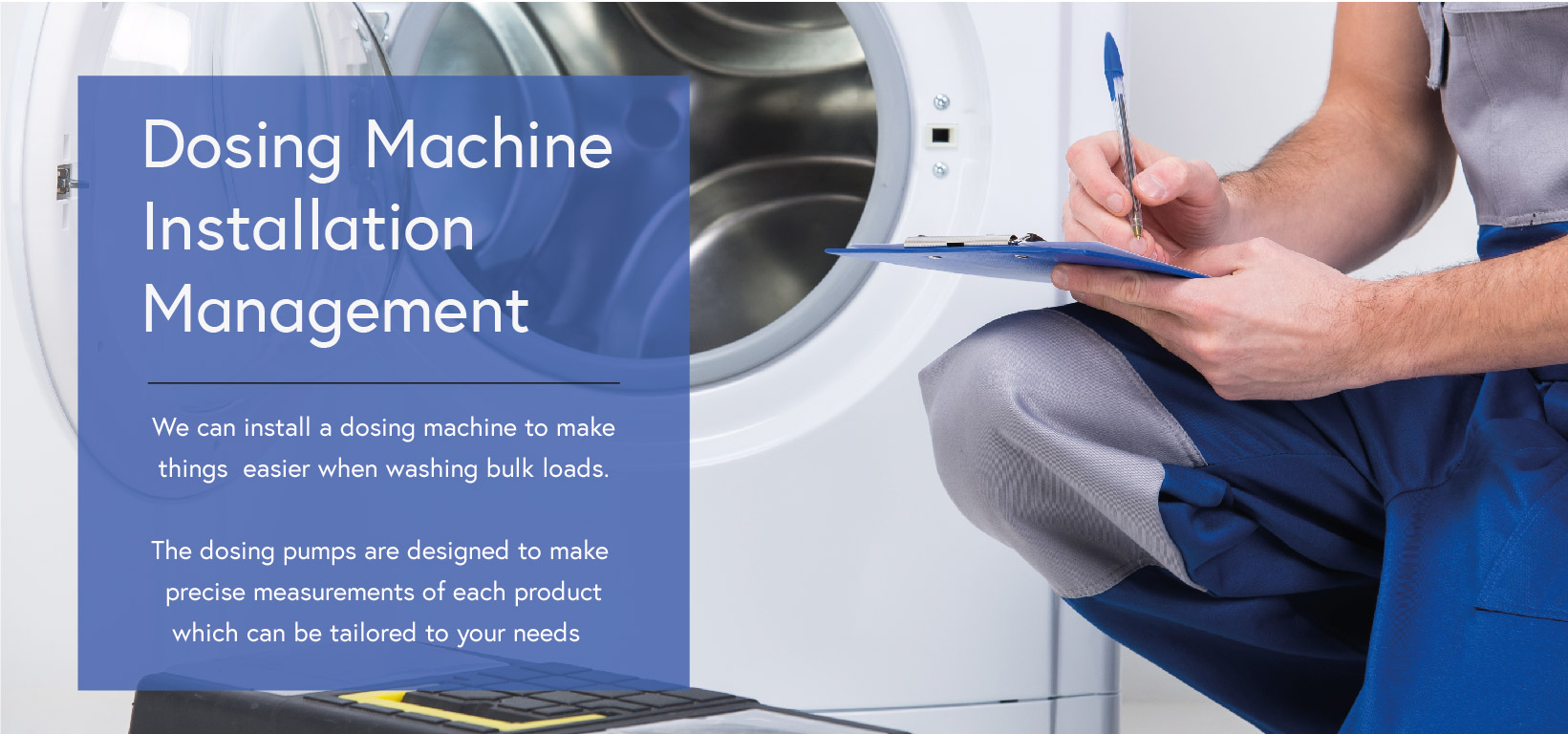 1.
Talk to us
Get in touch to let us know you are interested in having a dosing machine fitted. We may ask you about your existing machine(s).
2.
Installation
We arrange a convenient date and team for a specialist technician to come and install your dosing machines.
3.
Fill it up
We supply a large range of professional liquids to suit even the most demanding laundry requirements.
Over the past 50 years, we have been fine tuning our services to better support our customers and this is just one of the many ways that we do.
We are here to make the distribution and delivery of catering, cleaning and janitorial products as seamless and stress-free as possible, with a focus on accuracy and quality that's second to none.
Talk to our friendly team to find out more.